May 7, 2023 | Leslie Bloudoff
Bella Blanca is the 'possibility' wine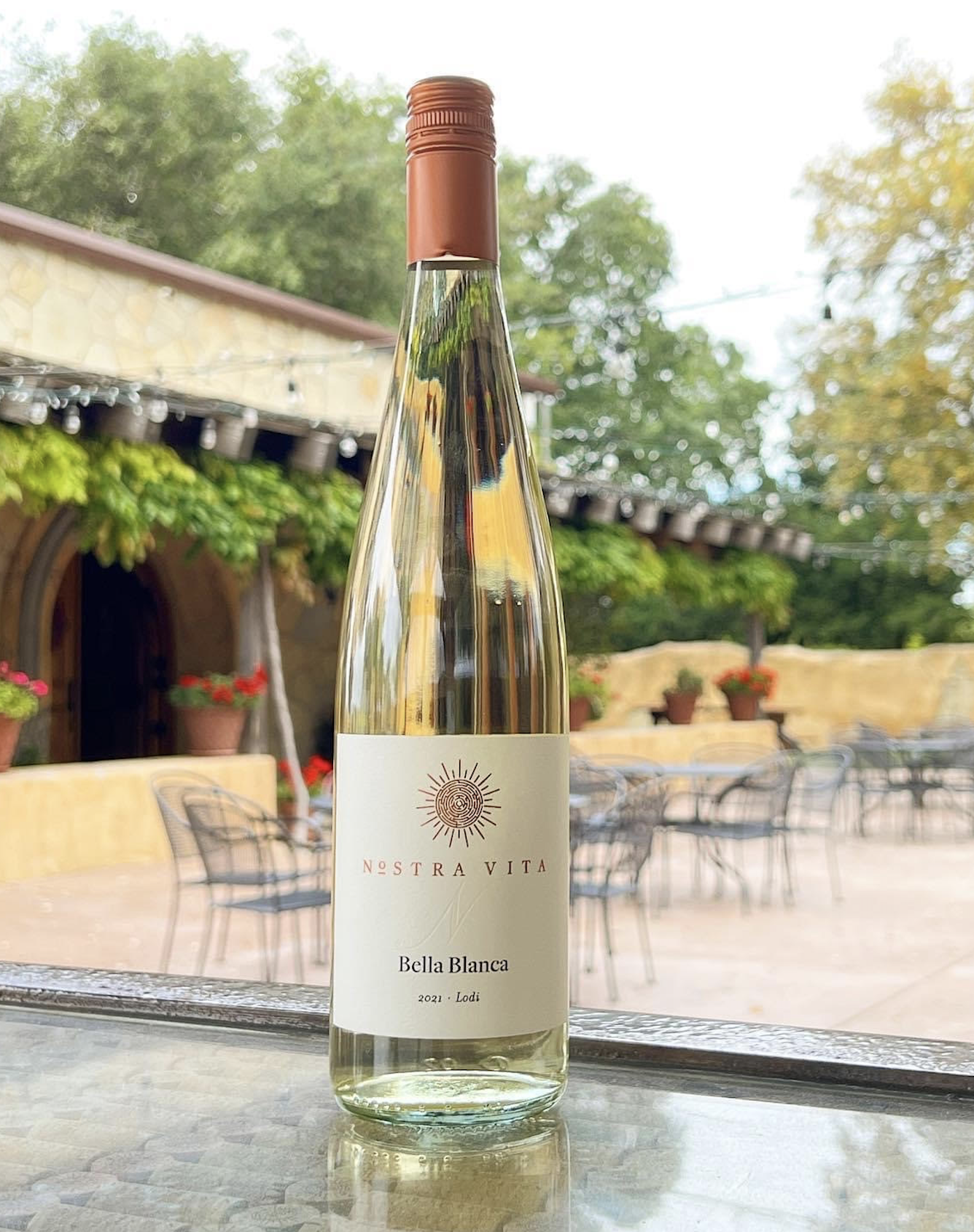 Do you remember those mornings when you woke up, refreshed, and ready for a day filled with endless possibilities? Seriously.
When I was younger, I remember those mornings. A lazy Saturday or Sunday, perhaps the first day of Spring Break or summer vacation, and the day belonged to you. I've tried describing that feeling to my partner, who humors me, but doesn't really get it. But that's what Bella Blanca is. It's that day that's filled with possibilities. Your day.
Think lazy afternoon linked with beautiful early summer weather, blue skies, soft breeze, and a lounge chair under a big leafy tree with your name on it. That's Bella Blanca!
This varietal is primarily composed of the Symphony grape. Symphony is a California crossing of two grape varietals: Muscat of Alexandria and Grenache Gris. Generally used in white wine blends, it has an aromatic characteristic with slightly spicy flavors. Think honeysuckle, gardenia, orange blossom and the heavenly scent of a juicy summer peach. Yep, it is that lovely and that memorable.
The best part, it's not widely used and hasn't yet caught on in popularity, which means, endless possibilities. It's a wine that appeals across palates. I call it my "Sister Summer Sippin' Wine." Pour a chilled glass, sit out under that tree in that lounge, and I can get whatever intel that I need from my family. Even the members of our group that love their big reds will sit 'n sip this seductive white wine.
It has a lightly citrusy taste with mild acidity and a hint of sweetness, but it's refreshing. With each sip, the fruit will open on your palate, and you'll begin to savor a variety of floral and stone fruit flavors.
Bella Blanca is our featured Wine of the Month for May. We invite you to come in, enjoy a taste or a glass, then take 10% off your purchase when you buy two or more bottles. Wine Club members can combine their discounts.
But I warn you, it is indeed addictive, and you'll need several bottles for the upcoming warm summer months. After all, summer days are filled with endless possibilities, and you'll need some of that "Summer Sippin' Wine" to share with friends 'n family underneath the trees or out on the patio. It's that good!