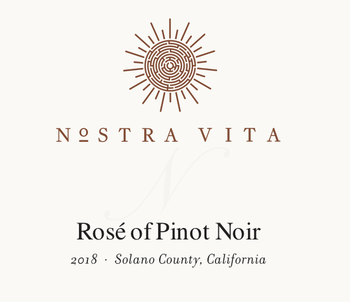 A vibrant shade of rose pink, this Rosé of Pinot Noir has subtle flavors of ripe strawberry, fresh watermelon and sweet cranberry. Smell the aroma of rose petals, pomegranate and pink grapefruit. With a refreshing finish, this wine pairs well with fresh spring salad, charcuterie, fresh steamed vegetables, brie or scallops.
Product Reviews
Katie Bloudoff
(Mar 26, 2019 at 9:01 AM)
What a beautiful color! I could drink this all day. Aroma of pear and melon. The taste is smooth and refreshing. Will be back for more.
Angela
(Apr 14, 2019 at 4:44 PM)
Very good
Ashton Ricketts
(Apr 14, 2019 at 4:52 PM)
The Rose is FABULOUS! I'm usually a reds only gal, but this Rose is a game changer.....super refreshing and not overly sweet!
Kevin Mcilwrath
(Apr 14, 2019 at 5:05 PM)
Excellent taste!
Richard
(Apr 14, 2019 at 5:26 PM)
Everything taste great
Gary and Naoko
(Apr 15, 2019 at 10:31 PM)
Great